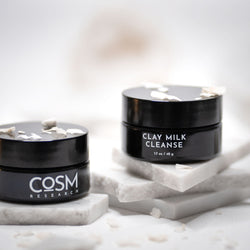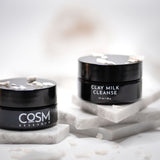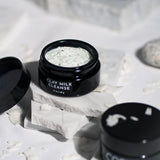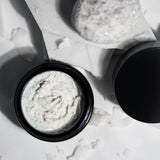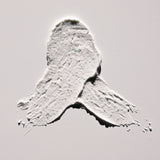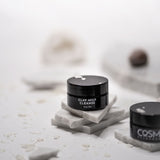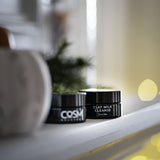 COSM Research
Clay Milk Cleanse
Brand new Clay-to-MilkTM cleanser formula!
1.7oz / 48g
This Clay Milk Cleanse can be used as your primary cleanser or as Step 2 in a double cleanse routine. Take with you anywhere in our new, durable UV jars! The thick, ultraviolet glass filters out the damaging visible light and only allows the beneficial rays. 
All of our formulas are extensively tested on the hyper-reactive skin of our founder and creator. 
Free Shipping for all U.S. orders over $40 and for orders over $75 in Canada
Jojoba Cleanse
Ingredients: caprylic/capric triglycerides, kaolin clay, sambucus nigra fruit extract, jojoba beads
Use about a penny size scoop with your included mini spoon in the palm of your hand. Adding 2 drops of water, massage between your palms and your clay should turn into a beautiful, creamy, milk cleanser to remove makeup and soften your skin.
We use simple, natural ingredients in these products, which is why we recommend that you use our products within one month after opening. Everything we create is formulated in small batches so that the concentration is fresh for your skin and nails!
Share with us on Instagram @cosmresearch! 
As a caution, we always recommend that you perform a patch test on skin prior to use. Test in small area on your skin for 48 hours before you use the formulation in full. If you see that an irritation occurs, do not use.